Driver File Express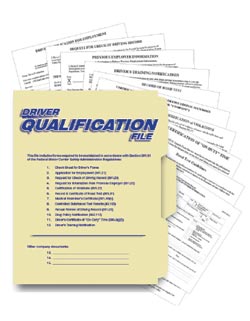 Use this online tool to produce personalized Driver Qualification File forms for your drivers. Options include printing off personalized forms instantly or submitting information to the Asmark Institute to be printed and shipped.
Personalized forms include both driver and company information.
Driver signs by the

Red "✗"

, Supervisor signs by the

Blue "✓"

.
Paper-Copy, includes a folder with regulatory cites.
Create as many or as few files as you need.
$18
Paper-copy with File Folder.
Details
You must have javascript enabled to use this form.