Ammonia Technician Course
Scholarship Program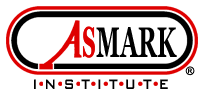 Scholarship Program
The Asmark Institute provides training scholarships for state and national regulatory agencies and other entities such as educational organizations challenged with overseeing or educating the personnel that operate agricultural businesses. Scholarships are also available to students, emergency response management and a member of the regulated community that does not have the ability to pay. Scholarships offset the cost of registration for the Signature Training Courses and are available on a first-come, first-serve basis. For more information on attending one of our Signature Training Courses under the Scholarship program, contact:
Asmark Institute
Allen Summers
4941 Goetz Drive
Owensboro, KY 42301
Bus: 270-926-4600 Ext: 201
allen@asmark.org
A first of its kind, this course provides an in-depth learning experience on each of the components used with ammonia and includes more than $240,000 of equipment. This course is geared to the needs of personnel responsible for maintaining the mechanical integrity of anhydrous ammonia installations. The underlying theme of the course is preventative maintenance and helps participants identify the "weak links" in their ammonia system. John Rebholz leads this course based on his vast knowledge and years of experience with anhydrous ammonia.
2-day course
Conducted at Bloomington, IL training center.
$325.00 per participant
You must have javascript enabled to use this form.