Nurse Tank Inspection "CT" Course
Scholarship Program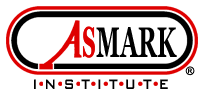 Scholarship Program
The Asmark Institute provides training scholarships for state and national regulatory agencies and other entities such as educational organizations challenged with overseeing or educating the personnel that operate agricultural businesses. Scholarships are also available to students, emergency response management and a member of the regulated community that does not have the ability to pay. Scholarships offset the cost of registration for the Signature Training Courses and are available on a first-come, first-serve basis. For more information on attending one of our Signature Training Courses under the Scholarship program, contact:
Asmark Institute
Allen Summers
4941 Goetz Drive
Owensboro, KY 42301
Bus: 270-926-4600 Ext: 201
allen@asmark.org
This course provides an in-depth learning experience on the procedures required to properly inspect and test nurse tanks used for anhydrous ammonia. Geared to the needs of Cargo Tank or "CT" inspectors, this unique course helps to ensure participants understand their duties associated with the pressure (P), thickness (T) and visual (V) tests and inspections. This one-day course consists of several "hands-on" exercises and demonstrations that will serve to provide initial and refresher training.
1-day course - Typically offered in March or July
Conducted at Bloomington, IL training center.
$165.00 per participant
You must have javascript enabled to use this form.