Most successful companies are the result of a great idea followed by endless planning. This is not one of those stories. It's simply one of hard work, innovation and responding to our client's needs. To imply in any way that we set out to create and develop what the Asmark Institute is today, would be inaccurate. To fully understand the origin of the company we must start with the events that occurred just prior to 1990.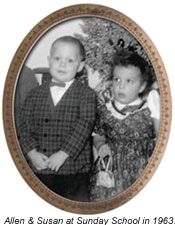 The fall of 1989 was an exciting time as Susan and I were blessed with the birth of our first child, Paul. It was not exactly the best time to quit a good job without another position, but as the role of the distributor of agricultural chemicals changed, so did the satisfaction of the position. I wore many hats in my job at Big Rivers Agri Supply, and I loved every one of them. Time had come to move on. Hard as it was, I submitted my resignation to the two best bosses a fellow could ever have, Vince Hayden and Paul Coomes. I learned so much from them over the years and their influence can be seen in our business on a daily basis.
What I never expected was to enter the most interesting period of my life. While blessed with many unexpected opportunities throughout the early years, there were no thoughts or "big ideas" on creating a company to assist retailers with their compliance needs. Alvin Schmitt, Safety & Operations Manager for AGRI-CHEM, Inc., was the very first call we received for help. Alvin needed help with his SARA Tier II Reports. It was both a pleasure and what has turned out to be the start of a very rewarding journey in helping him. Each report took eight hours to complete and prompted the idea to streamline the process before the next reporting deadline. Still, we had no idea this could become a viable business model.
It was only when summoned to Murray, Kentucky for a job interview with The Hutson Company that any realistic thought of developing a business occurred. My interview was with Mr. Dan Hutson, founder of The Hutson Company, and Vice Presidents Marney Nunnally and Billy Smith, all of whom I had met before, but did not know very well.
The "plan" was to graciously thank them for the interview and opportunity, but decline any offer to avoid re-locating our family. The position they were seeking to fill was prompted because the regulatory requirements were frustrating and requiring more and more of their time. They were committed to complying and felt the best alternative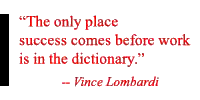 was to create a position within their company. In the process of nervously declining their offer, the interview turned when I asked if they would consider contracting for the services. Over the next two hours the concept was discussed and the principle foundation of our service-oriented company was established.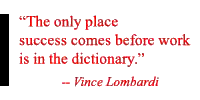 On a handshake, I had committed to provide the labor necessary to comply with the DOT, EPA and OSHA requirements for their retail facilities, terminals and associate businesses. Much like a contractor who builds homes through an arrangement of "time and material," we agreed on $1000 per location per year for the labor and any materials would be reimbursed. A model that has stood the test of time and credibility.
Basically, a one-horse outfit working out of our home, Asmark was incorporated in February of 1990 and proceeded to figure out this business of compliance. Farm center compliance was a new frontier and essentially untapped because of the size of the industry and the lack of understanding most true consulting firms had of retail agribusiness. Fortunately, there were less regulations back then and even less inspectors and attorneys. All these factors allowed us time to get a system of compliance organized and up to speed before any of our clients got into trouble.
Growth was purposely slow, but any development of the system was too! Susan left her job at the end of 1990 to help automate our efforts for the fledgling business. Computers were introduced into the business in 1991 and our first proprietary software, a program designed to automate the SARA Tier II Report, was completed in time to make the March 1st deadline. The new program cut production time of the report in half and helped ensure a quality report with consistent data.
Paying close attention to compliance deadlines, one regulatory requirement at a time was tackled and every effort was made to automate wherever we could. Driver qualification files are a great example. The typical farm center had never heard of a driver file, even though it had been a requirement since 1974. Our first driver files were completed by hand with a recipe card system used to provide reminders to clients of any expired physicals or licenses. We learned quickly the benefit of doing things the hard way first, as it helped in building better automated systems. Essentially we experienced a "been there - done that" and more often than not, a "done that again" lesson.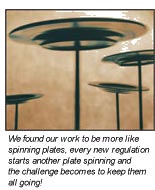 Early on we discovered that to comply with something for the first time was substantially different than to keep it current. These experiences were both humbling and productive, as they served to help us build features into the design of new technology. This still challenges us today.
With the first employee came the need for dedicated office space in October of 1991. We had a hunch the business would be successful by this point and a loan was secured, but we conservatively built an 1,800 square foot structure that could be sold as a home if our hunch was wrong. Our first office was close to our residence and served us well because of the number of hours we worked. The business phone rang into our home in case of an emergency.
Early in 1993, our thoughts turned to succession and longevity of the business following a conversation prompted by Wayne Hunt of AGRI-CHEM, Inc. He basically accused me of "not exactly being the picture of health" and asked the question "what happens to me and my business if something happens to you." Guilty as charged, we turned our attention to securing another principal figure to the business. We contacted Randy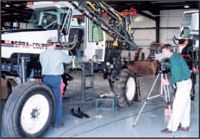 Lawrence, a former co-worker of Susan's and offered him a position, with the promise of ownership if he decided he was ever interested. A quality and well-grounded individual, Randy expressed interest in ownership and by 2004 had fulfilled all requirements.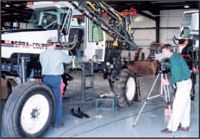 Essentially starting with a blank canvas each time, we have been blessed with great success in creating and developing common-sense services and products to help farm centers comply. No better example of this exists than what Randy has done in developing video-based training. Randy's keen eye for detail and resourcefulness became the key ingredient in developing the videos. I remember well a beautiful September day in 1994 in Toluca, IL when shooting the first of our videos, Randy had to wonder what he had signed on to. He practically purchased the equipment, read the manual and learned how to produce videos on the fly. Who could have imagined that our little company would produce the quality and the number of videos made specifically for farm centers. Still today in the United States, our videos remain the only set of its kind.
Slow consistent growth prompted the construction of a 12,000 square foot office building and training center in Owensboro, Kentucky. The move was made in October of 1995. An additional 8,000 square foot of office space was constructed in 1997.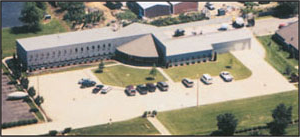 Throughout those early years, Asmark was a company building the airplane while it was still in flight. Hard work, creativity and honesty were the basis of all services and products. We were very resourceful and always found a way to get the job done. It is a style that continues today for what we believe is one of the most unique companies in the United States. We are particularly proud of the relationships that have been developed over the years, with clients, with associations, vendors and regulatory agencies. A tremendous amount of client loyalty has been cultivated as evident by the loss of only four clients over our first 32 years.
Our clients are what have made us successful. Without their ideas, thoughts and opinions we would have struggled to develop anything close to the compliance program we offer today. Every service and product developed since our company was founded has been based on the input of our clients. It's with great pride that we acknowledge their contribution with the designation of Charter Member in the Asmark Institute.
A significant part of our history and success is the contribution made by our employees over the past 32 years. As we approach the point of servicing one thousand clients, it becomes evident the important role that ambitious, talented and detail-oriented employees play in the successful delivery of our services and products.

This story wouldn't be complete without highlighting the contribution Susan has made to the overall success of our organization. I believe none of this would be possible without the love and support she has provided throughout the years. We laugh that our motto should be "if you see us backing up, it's just to get a running start" and this spirit essentially has been what has helped us make it through the tough times, especially during the early years. Susan's love of a challenge and work ethic is one of the main reasons Asmark has been successful. She has pioneered software applications over the years that have led to greater efficiencies, better client satisfaction and boosted our capacity. We have been fortunate to have her develop a very talented team of employees who understand our core business and take pride in continually improving the system.

For Randy, Susan and myself, the past 32 years have been very rewarding. While the work is not exactly glamorous by some counts, the opportunity to create, innovate and build has been tremendous and the people

we work with are among the greatest. We believe we have a unique opportunity to help retailers across the country and we can think of no more rewarding way to fulfill the remaining years of our careers than to transform our company into a not-for-profit entity designed to unselfishly benefit our industry.

Allen C. Summers, Jr.
Founder